senaさんのスーツ、レーザー感がすばらしい。 元ネタのアクションヒロインではなく、帽子を追加してよりボンテージっぽくしてみました。
Cordinate MOD List 眼鏡と帽子を足しただけです。 / Only added hat & glasses.

- Set: ハニースーツセット / Honeysuite set (sena氏)
https://www.pixiv.net/member_illust.php?mode=medium&illust_id=70477223
or Honeyselect JP discord "mod頒布所" thread.

- Head accessory: [FB]LeifangAPMU hat (foolboy氏)
https://www.patreon.com/posts/leifangs-costume-20034462
Leifang's Aquaplus costume

- Glass accessory: TR Sunglasses (Belgar17氏)
http://www.hongfire.com/forum/forum/hentai-lair/hf-modding-translation/honey-select-mods/5737908-ramoram-s-tomb-raider-outfit
RAMORAM'S TOMB RAIDER OUTFIT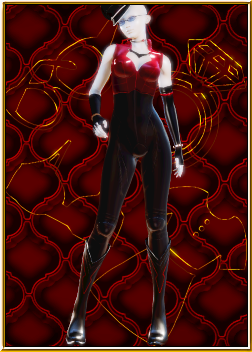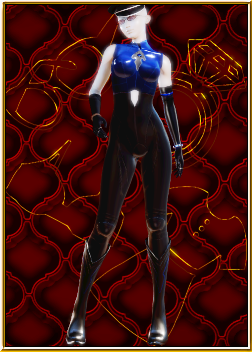 MOD List

=== 必須 / required ===
- HSStudioNEOAddon
  http://honyselect.game-info.wiki/d/MOD

- Studio Map: meta screen(metagraphy氏)
  http://metagraphy.blog.fc2.com/blog-entry-43.html#postscript
  OR
  Discord search key: "in: mod-sharing meta screen"

!!ATTENTION!!
About AI少女/AI Shojo
-
About ハニーセレクト/HoneySelect
シーンのトラブルはFAQを参照して下さい。
私のスタジオ環境はMOD Guideを参照して下さい。
2019/05以降のシーンデータはSmartCardです。HSResolveMoreSlotID 1.1以上を使用すれば、アイテムIDが異なった環境でも正常に読み込めます。HIRユーザの人は、ポーズ集 – Pose43の投稿を参照して下さい。HIRとHSResolveMoreSlotID を同時に使用できます。
Refer to the FAQ for scene troubles.
Refer to MOD Guide for my studio environment.
The scene data after 2019/05 is SmartCard.. If you use HSResolveMoreSlotID 1.1 or later, you can read correctly even in an environment where the item ID is different. For HIR users, please refer to the post on ポーズ集 – Pose43. HIR and HSResolveMoreSlotID can be used simultaneously.